Run a poll to collect ideas from your teammates
What's it handy for?
Running a quick poll is a great way to get feedback from your team on anything from an upcoming lunch order to picking the best photo for a company blog post.
Run polls to:
Get feedback on naming or copy
Take a lunch order
Vote on ideas
Pick the date for a future event
Rate how useful a meeting or event was after the fact
And many more…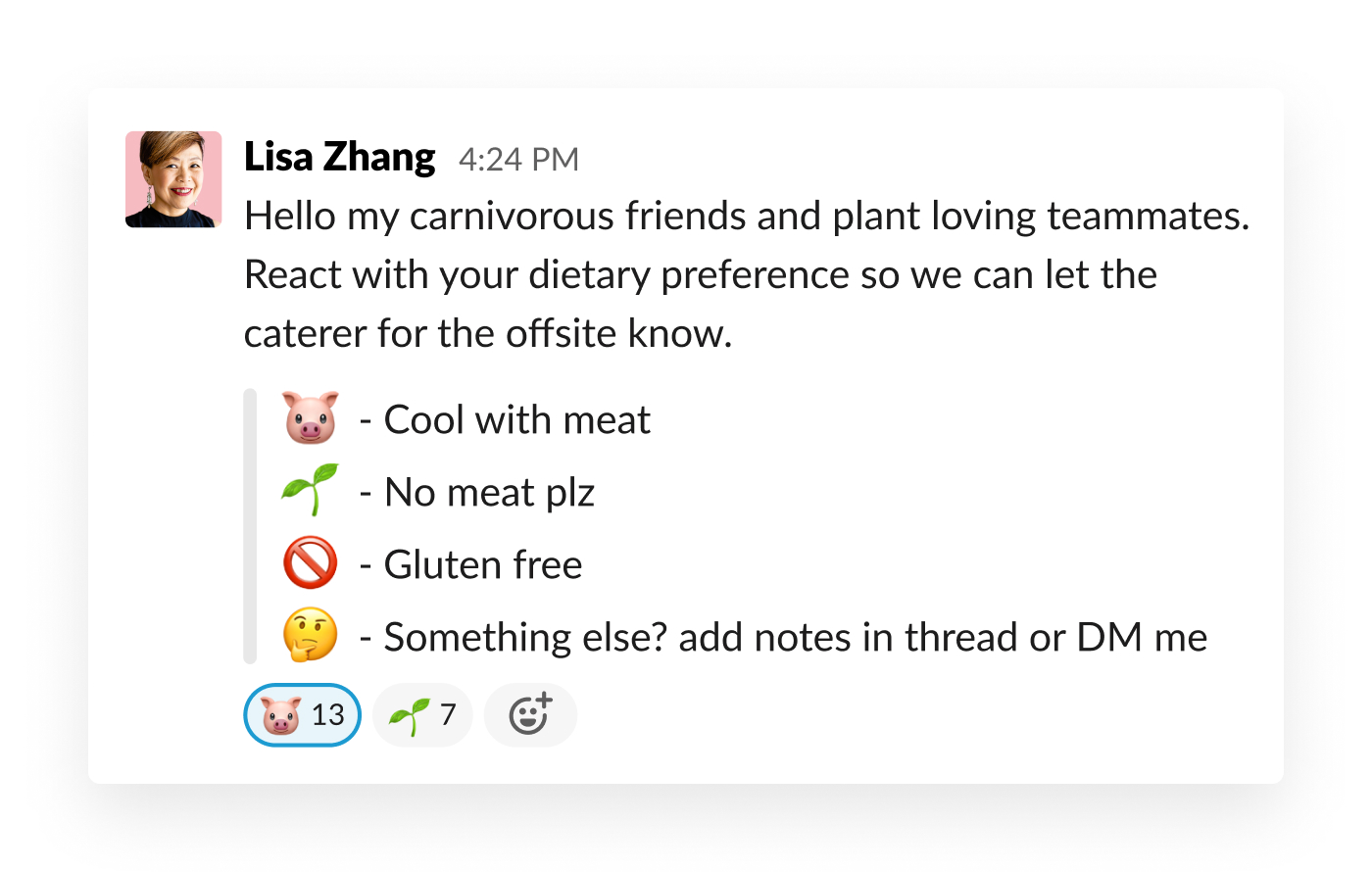 Before you get started
The simplest way to run a poll in Slack is to use Emoji reactions for voting, but you can do more robust polls, or export results, with apps like Polly or SimplePoll. Add a polling app to Slack to get started.
How to run a poll to collect ideas
Write up a message that asks for input and offers options. Use message formatting to make sure the voting options are really clear.

Ask people to respond using emoji reactions. You may want to put one vote on each, to make it easier for others to just tap to vote.

Wait a bit and see which consensus forms to help you make a decision.

助かります!
ご意見ありがとうございました!
うーん、システムがなにか不具合を起こしてるみたいです。後でもう一度お試しください。