Collect agenda items for a meeting
What's it handy for?
Respect your coworkers' time by collecting agenda items before a meeting to share with them in a document.
Collaborate on shared agendas to:
Make sure anyone attending the meeting can know the discussion topics in advance
Allow invitees to decide if they should attend based on what is covered
Get everyone on the same page about what the meeting is set to accomplish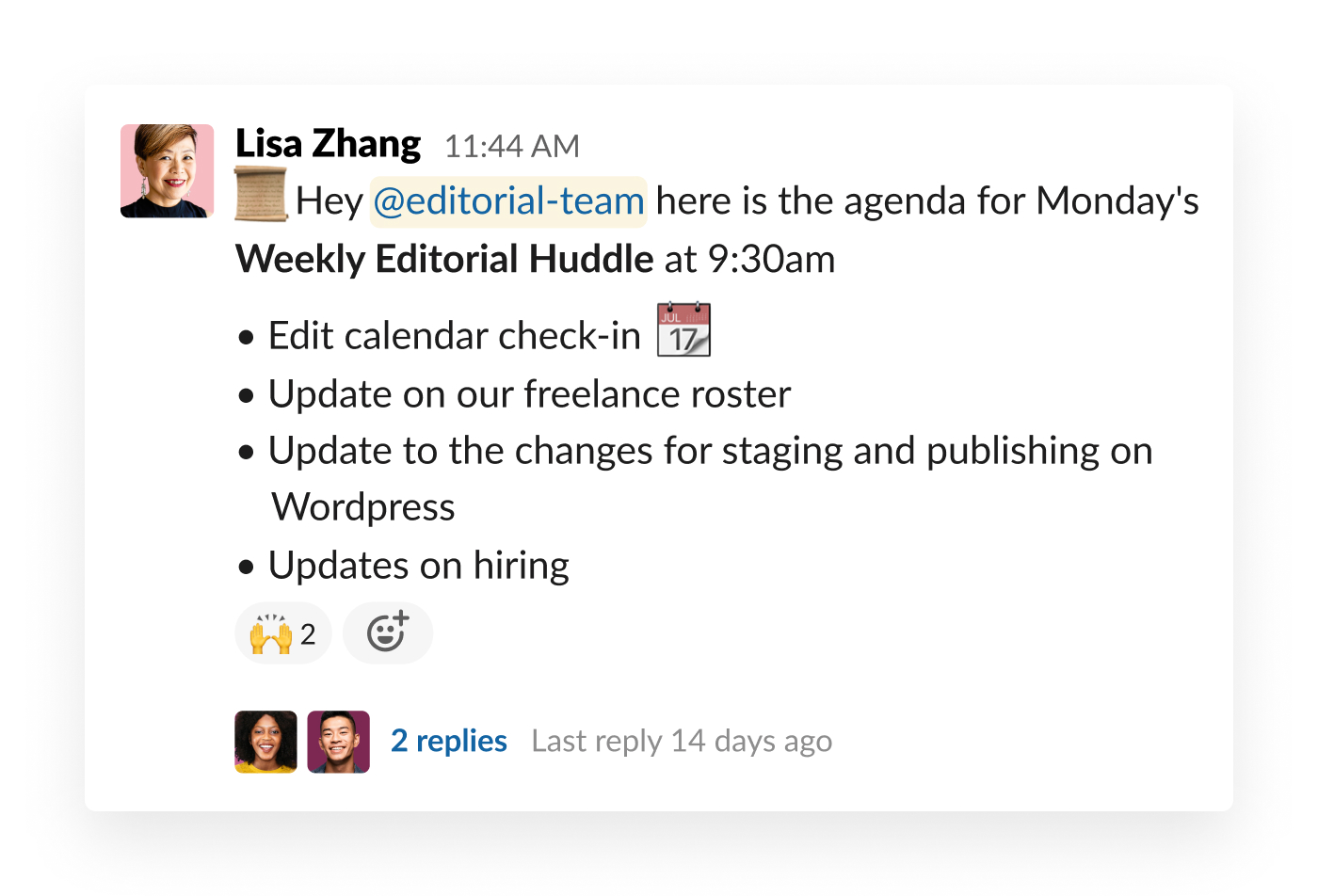 How to collect agenda items for a meeting:
In any channel, post a list of proposed meeting agenda items before your meeting, and if possible, use a @mention to notify invitees.

Ask for additions and clarifications in a thread.

Keep track of notes during and after meetings as well
You can also try dedicated apps or documents for your agendas. MeetNotes is a service to collect agenda items directly in Slack while Dropbox Paper or Google Docs can be used to collect agenda items in new documents shared in channel messages.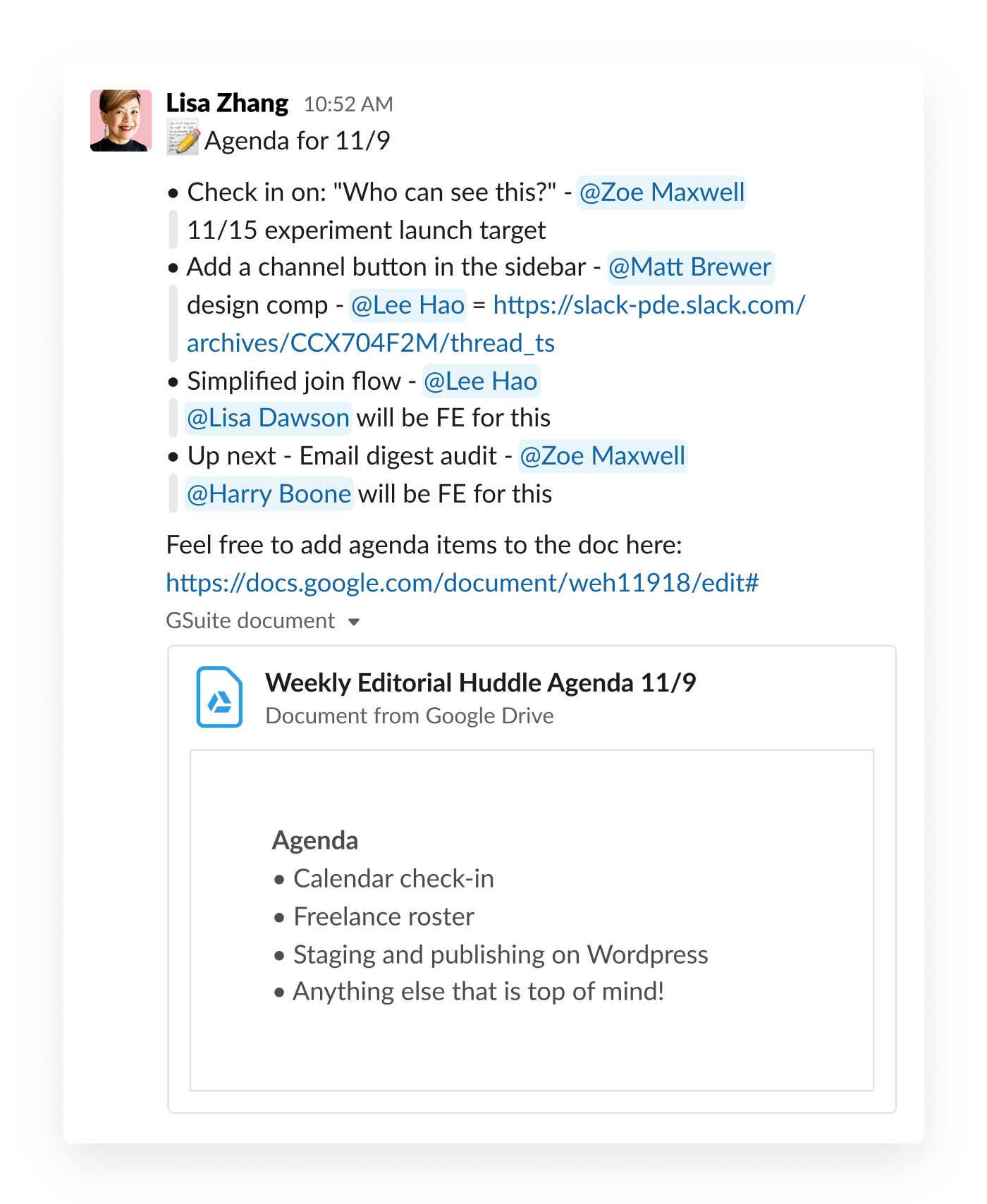 Awesome!
Thanks so much for your feedback!
Got it!
Thanks for your feedback.
Oops! We're having trouble. Please try again later!