Sync your Slack status with your Outlook Calendar
What's it handy for?
Give your team a quick way to see when you're in a meeting, working remotely or out of the office. With the Outlook Calendar app for Slack, you can automatically update your Slack status based on your calendar events, making it easy to know whether you're unavailable or slow to respond. Using a different calendar app? We're working on bringing similar functionality to Google Calendar too.
Syncing your Slack status with your Outlook Calendar is great to:
Allow others to check your availability in real-time without leaving Slack
Set expectations when you might be slow to respond to messages
Provide a quick reminder when you're working from another location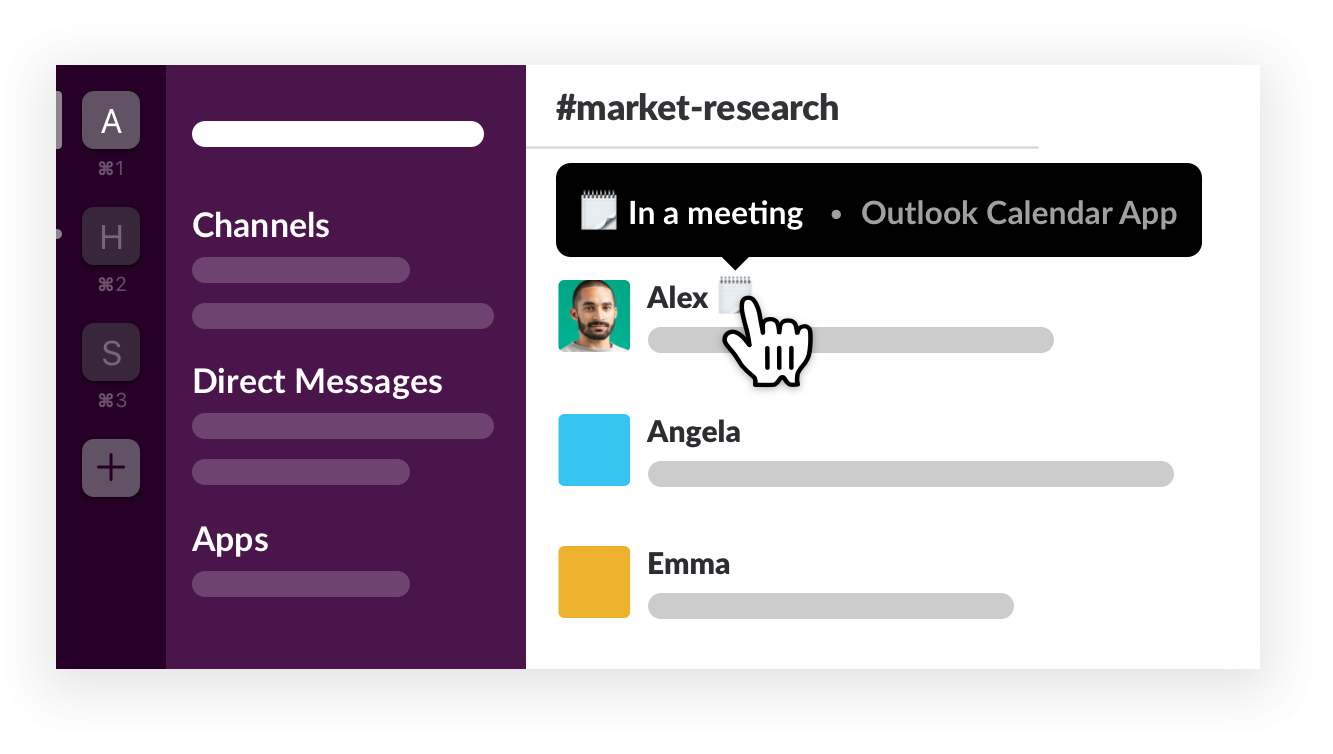 Before you get started
Install the Outlook Calendar app to your Slack workspace and connect your Outlook account.  
How to sync your Slack status with your Outlook Calendar
Open the Outlook Calendar app inside of Slack and send it any message to get started.


Click the "Connect to the app" button, then follow the steps to link your Slack and Outlook accounts together. Once your account is connected, you'll start receiving event reminders and notifications inside Slack.


After linking your account, click the "Turn On" button to start syncing your Slack status with your Outlook calendar.

At the start of your next calendar event, your status will automatically update. Depending on the type of event, it changes to one of three options: In a meeting, Working remotely, or Out of office.
Awesome!
Thanks so much for your feedback!
Got it!
Thanks for your feedback.
Oops! We're having trouble. Please try again later!