Switch between workspaces
If you're signed in to more than one Slack workspace or belong to multiple workspaces in an Enterprise Grid organisation, you can easily switch between them in Slack on your desktop and mobile devices.

Open another workspace
Desktop app
Browser
Mobile
When you're signed in to more than one workspace on the Slack desktop app, you'll see the icon for each workspace on the far left side of the app. Click an icon to open that workspace.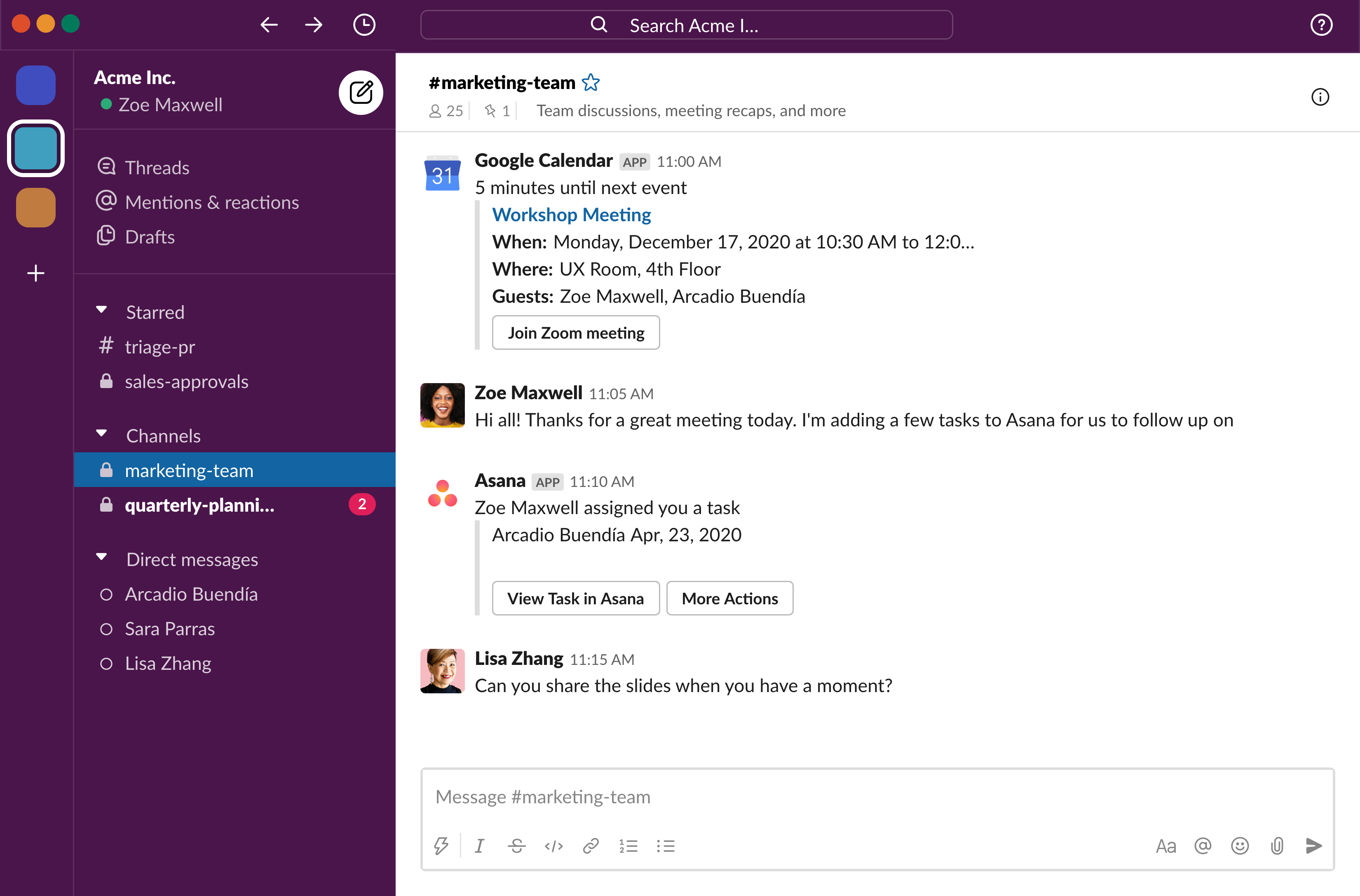 Click your workspace name in the top left.
Select Switch workspaces from the menu. 
Click the workspace that you'd like to open.
From the  Home tab, swipe right.
Tap a workspace to open it. 
Tip: You can also switch to any workspace that you're signed in to on desktop by typing Cmd K (Mac) or Ctrl K (Windows/Linux) followed by the workspace name.