Loop in subject matter experts to resolve customer support issues
What's it handy for?
For companies with dedicated customer service teams, solving problems is what they're tasked with. But getting those problems in front of exactly the right people who can help solve them is often a challenge. And that's where Slack and Zendesk can help.
Looping in others to:
Work with subject matter experts to resolving problems faster
Get problems in front of the right people who can fix them
Keep customers happy by solving their problems quickly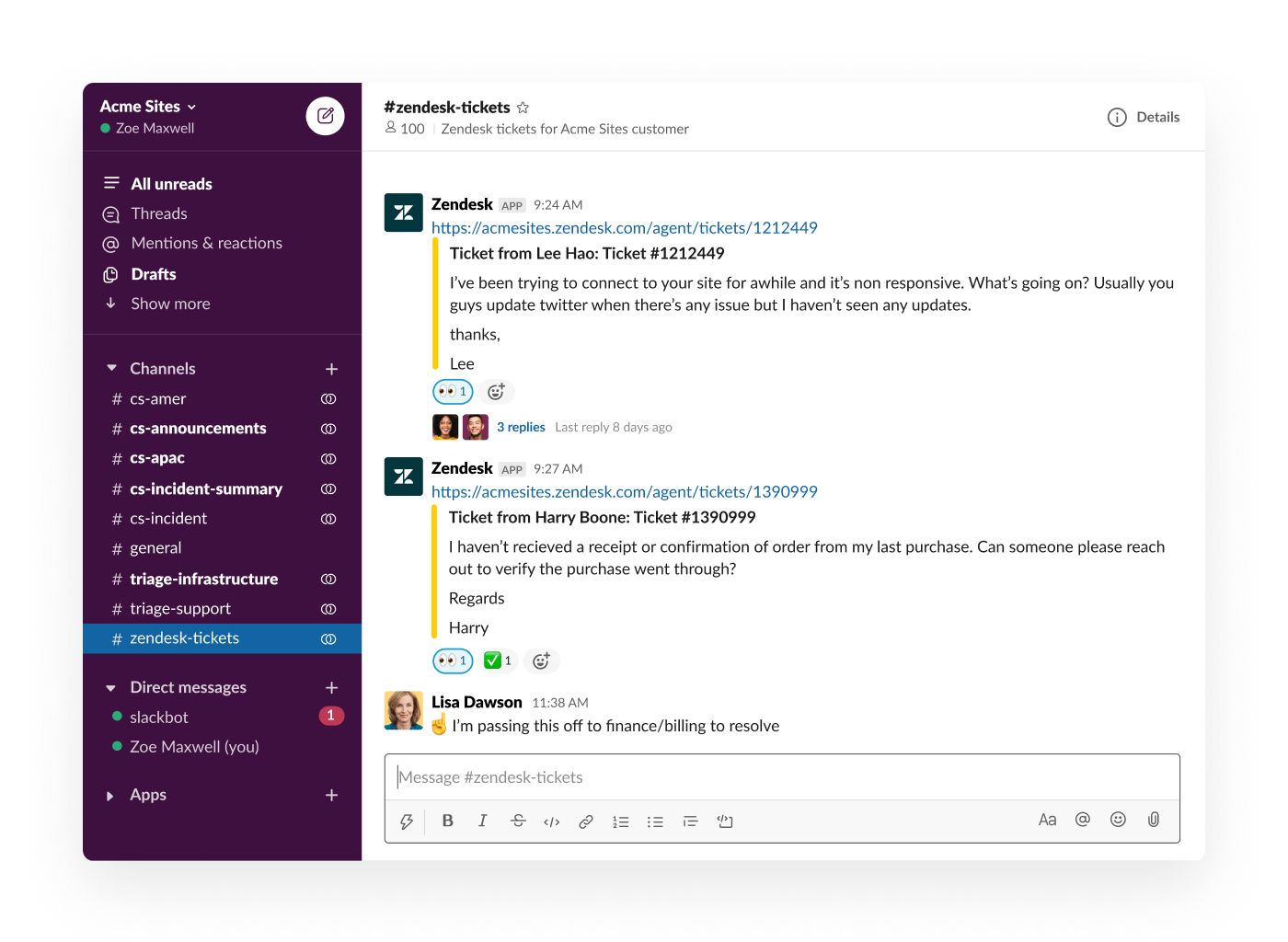 Before you get started
To collaborate with in-house experts, install the Zendesk app in your workspace and configure it for your team.
How to loop in subject matter experts to resolve customer support issues
Set up the Zendesk app to post new tickets in public channels.

Use Slack's Share button to post it into another channel or direct message with subject matter experts.

Have a conversation in Slack about the issue, gather feedback on how to best remedy the situation.

Let customer support circle back to the customer once you've gathered more information about their problem.

Parfait !
Merci beaucoup pour votre feedback !
Bien compris !
Merci pour vos commentaires.
Oups ! Nous rencontrons quelques difficultés. Veuillez réessayer plus tard.