Collect questions during an all-hands meeting
What's it handy for?
At your next all-hands meeting, skip the awkward microphone fumbling and delays waiting for questions at the end by allowing the audience to submit questions in Slack.
Collecting questions is great for:
Allowing people to ask questions who otherwise might be too shy to ask
Figuring out what questions are the most popular, letting others rate or vote up the questions they want to hear
Letting employees ask questions even days ahead of the all-hands meeting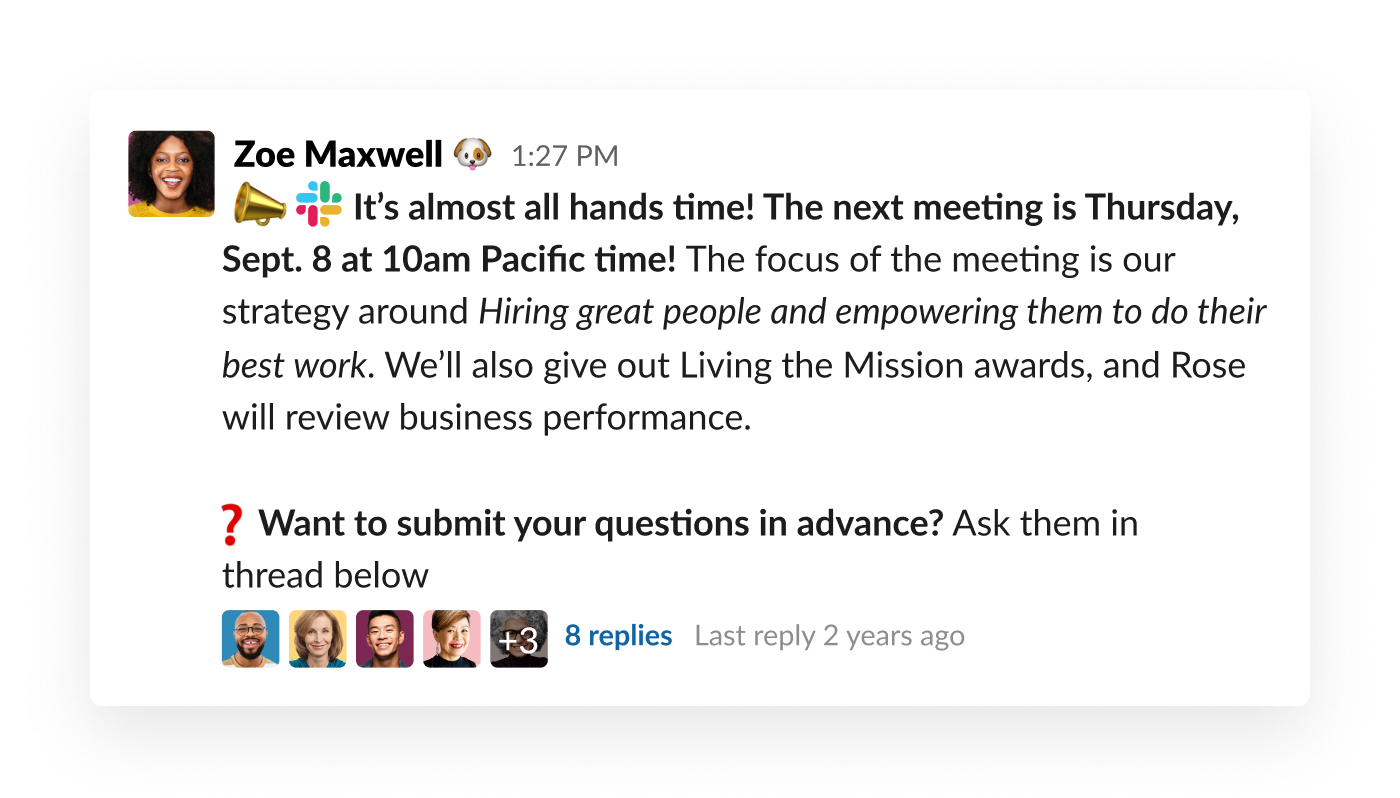 How to collect questions during an all-hands meeting
Create a channel called #all-hands-events if you don't have one already, and invite all staff to join.

Send out a @channel alert when you're ready to accept questions for the all-hands event (this can be days before it is scheduled to take place).

Ask employees to "vote up" questions they'd like to see answered by marking them with the ➕ emoji.

Have someone off-stage tally up the best questions and feed them to a host or read them aloud for those on stage to answer, then mark questions that were asked with a check mark emoji.

Also worth checking out
If you want to let employees ask questions anonymously, you can use a dedicated app for this like Slido. You'll just need to create an account, install the app for Slack, and add it to appropriate channels.
Awesome!
Thanks so much for your feedback!
Got it!
Thanks for your feedback.
Oops! We're having trouble. Please try again later!