Recognize coworkers for a job well done
What's it handy for?
Giving thanks to fellow employees is a great way to honor them and remind them they're appreciated. And thanks to apps, it's easy to recognize your team and coworkers in Slack.
Recognize employees that go the extra mile in front of everyone
Have happier employees that appreciate being acknowledged for their good work with an employee spotlight
Use a "kudos" systems to give out perks to employees for a job well done.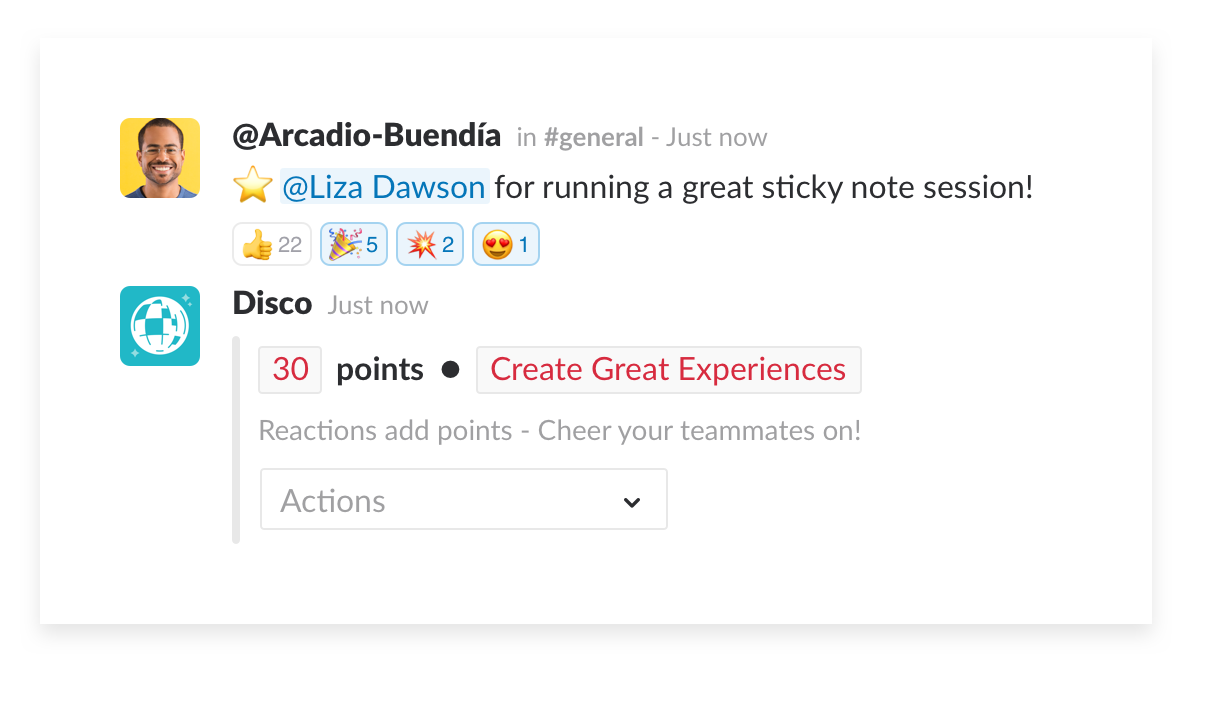 Before you get started
To highlight employee work, sign up for an account at Bonusly or Disco and add their team recognition app to your Slack workspace.
How to recognize coworkers for a job well done
Create a channel to capture a running log of all the kudos messages, like #yay or #kudos or #all-stars

Invite Disco to channels where people give out thanks to one another

Post instructions on how to give thanks to others and pin it to the channels where the bot was invited, so everyone can take part.

Choose whether to display leaderboards or regular reports, and decide if you'd like to offer any rewards programs (like free lunch or gift cards for each week's top getter of kudos)
Awesome!
Thanks so much for your feedback!
Got it!
Thanks for your feedback.
Oops! We're having trouble. Please try again later!