Run an executive question and answer (AMA) session
What's it handy for?
Build a space for employees to ask questions freely of executive staff, who can read the channel and answer questions as they come in.
An executive AMA is a great way to:
Hold office hours
Appear in regular live Q&A sessions
Create an open-door policy
Remain accessible to employees, even in larger companies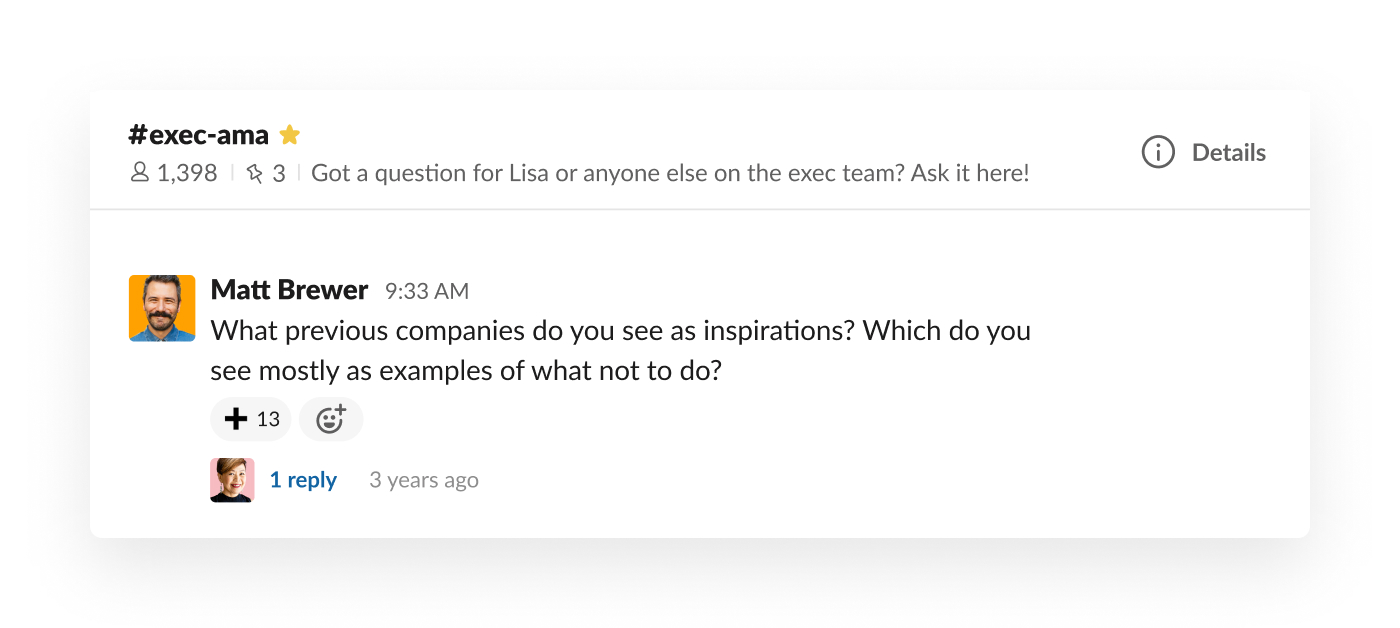 How to run an executive AMA in Slack:
Create a new channel called #exec-ama.

Announce it in channels with your largest membership and encourage everyone to join.

Post a policy document to help guide employees in formatting their questions, and pin it to the channel.

Set a helpful tone with timely and thoughtful answers from your executives.

Bring a bit more clarity and transparency to your entire team.
Awesome!
Thanks so much for your feedback!
Got it!
Thanks for your feedback.
Oops! We're having trouble. Please try again later!