Approve and send company wide announcements
What's it handy for?
Using your main #general channel to post company announcements means everyone on your team will see them, and it can be a great way to share news and information every employee should know.
Company wide announcements are great for:
Sharing important information with everyone
Giving everyone a quick way to scan company news
Get a heads up at upcoming launches and campaigns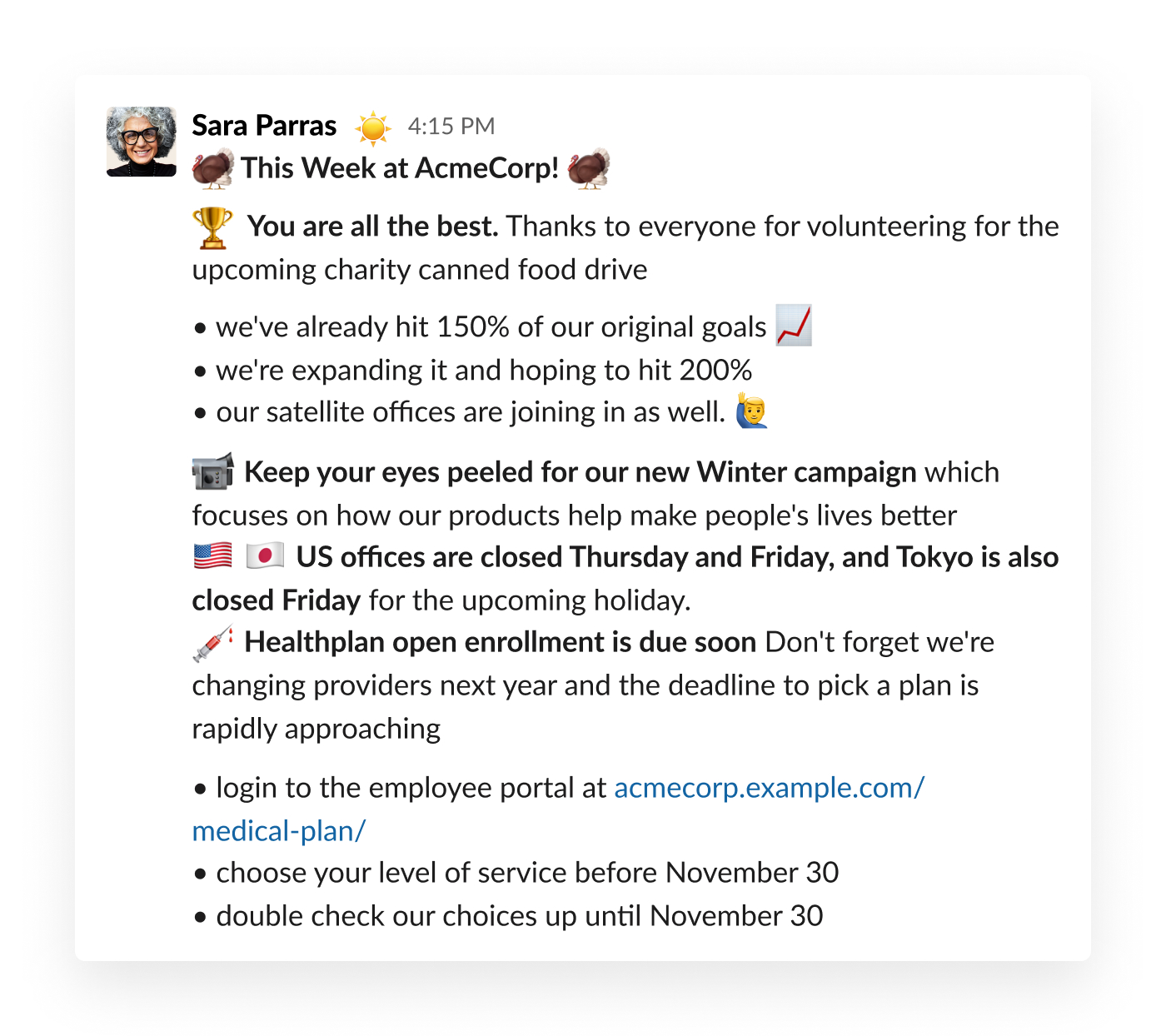 How to approve and send company-wide announcements
Create a private channel called #announcement-drafts where invited internal communications and marketing staff can post drafts of upcoming news meant for company announcements.

Use message formatting to make your announcements easy to scan by using emoji to set off sections and bold titles to serve as headers.

In your private #announcement-drafts channel, gather feedback and suggested rewrites from everyone, and when the time is right, post to your public announcements channel.

Tip: you can rename your default #general channel to #announcements and set it to only allow administrators of your Slack workspace to post. Also, check out our Schedule messages in the future tip to help post company-wide updates.

Awesome!
Thanks so much for your feedback!
Got it!
Thanks for your feedback.
Oops! We're having trouble. Please try again later!