Collect and respond to requests as a team
What's it handy for?
It's easy to collect requests and process them using channels in Slack. Simply set a designated channel, pin instructions on how to post project requests, then have others review and approve or deny them.
Collecting and responding to requests is great for:
Giving people a place to gently ask others to review or respond
Streamlining the project intake process by getting outside requests from the whole team
Reviewing and approving requests quickly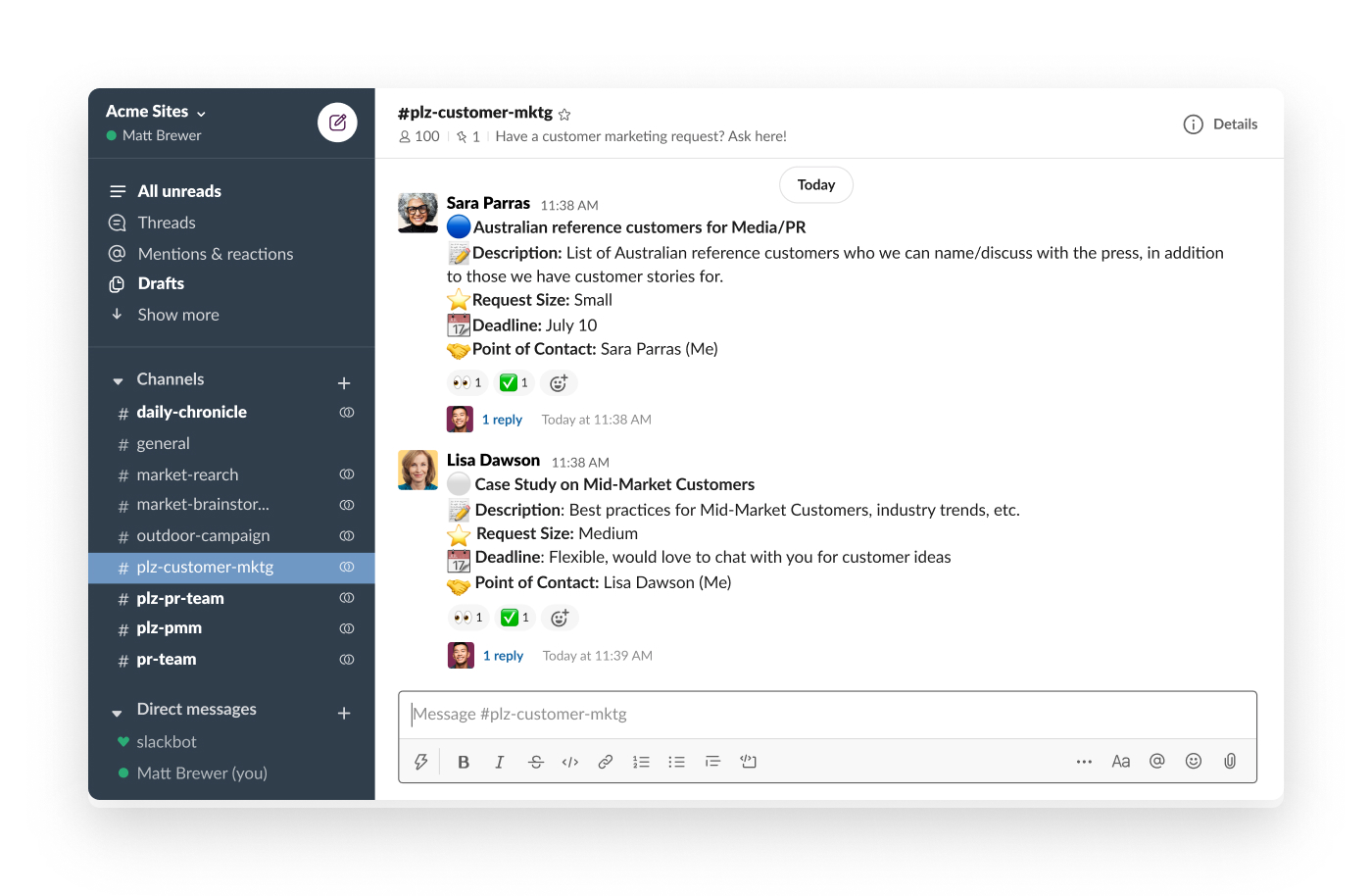 How to collect and respond to requests as a team
Create an agreed upon channel name prefix for all request channels (example: #plz-customer-marketing) so they're easier to predict


Post and pin a message describing the types of requests you welcome in the channel and designate who on the team will review all incoming requests.


Wait for requests to roll in, then use the 👀 eyes emoji reaction to show the person requesting it that you're looking into it, and use the ✅ checkmark reaction when you've approved the requestor 🚫 to show you've denied the request. Use message threads for questions and follow-up explanations.

Nice one!
Thanks a lot for your feedback!
Got it!
Thanks for your feedback.
Whoops! We're having some problems. Please try again later.