Let your team know your working hours
What's it handy for?
Working in a team distributed across the globe can be a challenge, especially when your coworkers span many time zones and locations.
Inform your team to:
Let everyone know what timezone you're currently in
Schedule meetings at times that make sense for all attendees
Make requests during normal business hours for others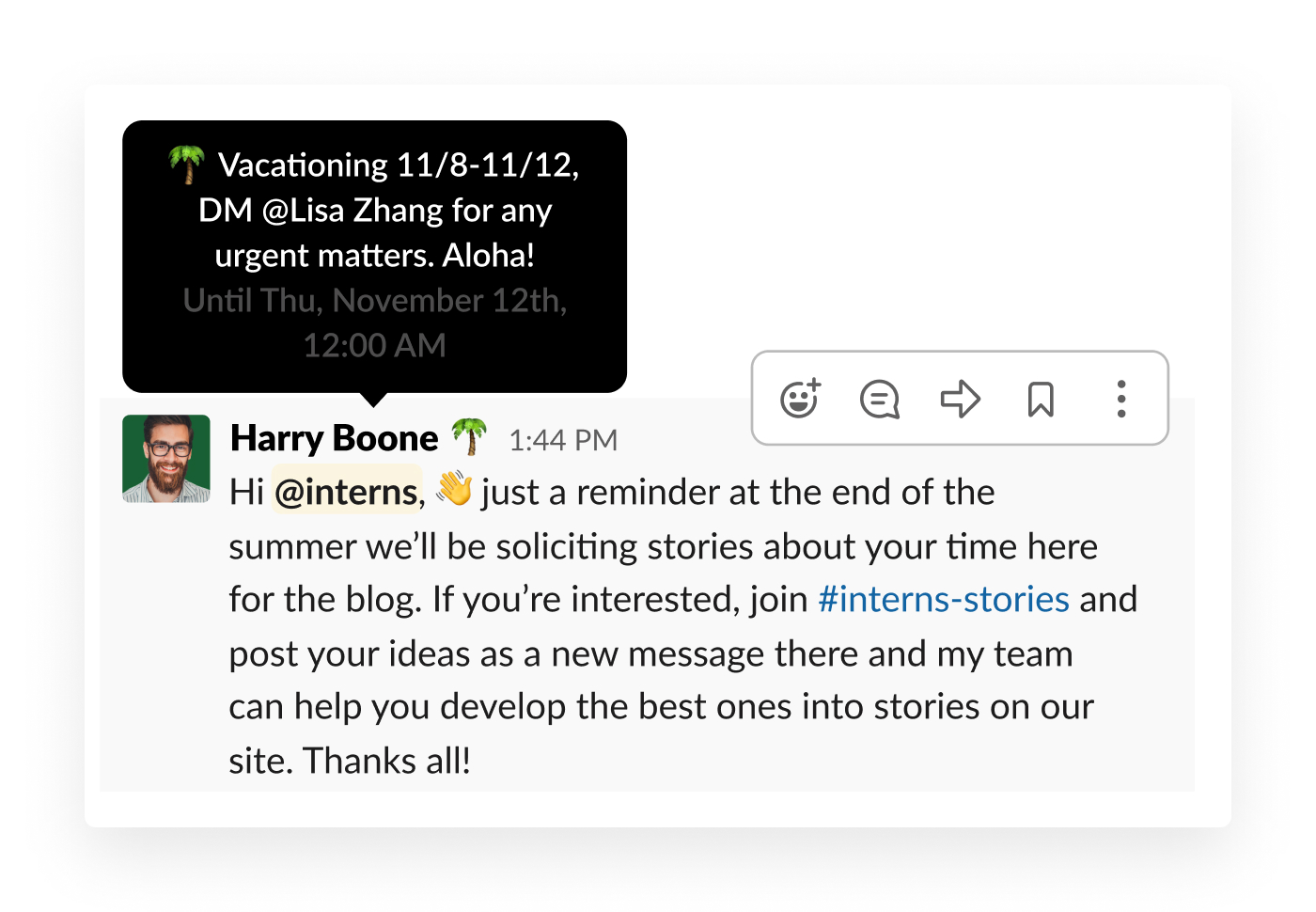 How to let your team know your working hours:
Have each team member set a descriptive custom status that reflects their workload.


Encourage team members to use the Do Not Disturb feature during the day to block off distraction-free hours when they're focused on their work.

Make sure your timezone is set in your user profile, and encourage others to check user profiles before DMing them or scheduling meetings.

If you'd like a dedicated tool for visually displaying time zones of every member, you can try the app Spacetime to track everyone's status and locations.
Nice one!
Thanks a lot for your feedback!
Got it!
Thanks for your feedback.
Whoops! We're having some problems. Please try again later.