Zapier is built on connecting the disconnected. The company's web-based automation tool allows users to connect the apps that they use and move information between them automatically. And as a 100% remote workforce with no office, Zapier relies on Slack to connect more than 300 employees.
"We have employees in Australia, Thailand, Europe, India, the Philippines, pretty much everywhere that you can imagine, and it's been really critical that we have good, solid tools to make sure communication is happening across the org," says Cody Jones, Head of Partnerships. "Slack is the way we get business done. Full stop."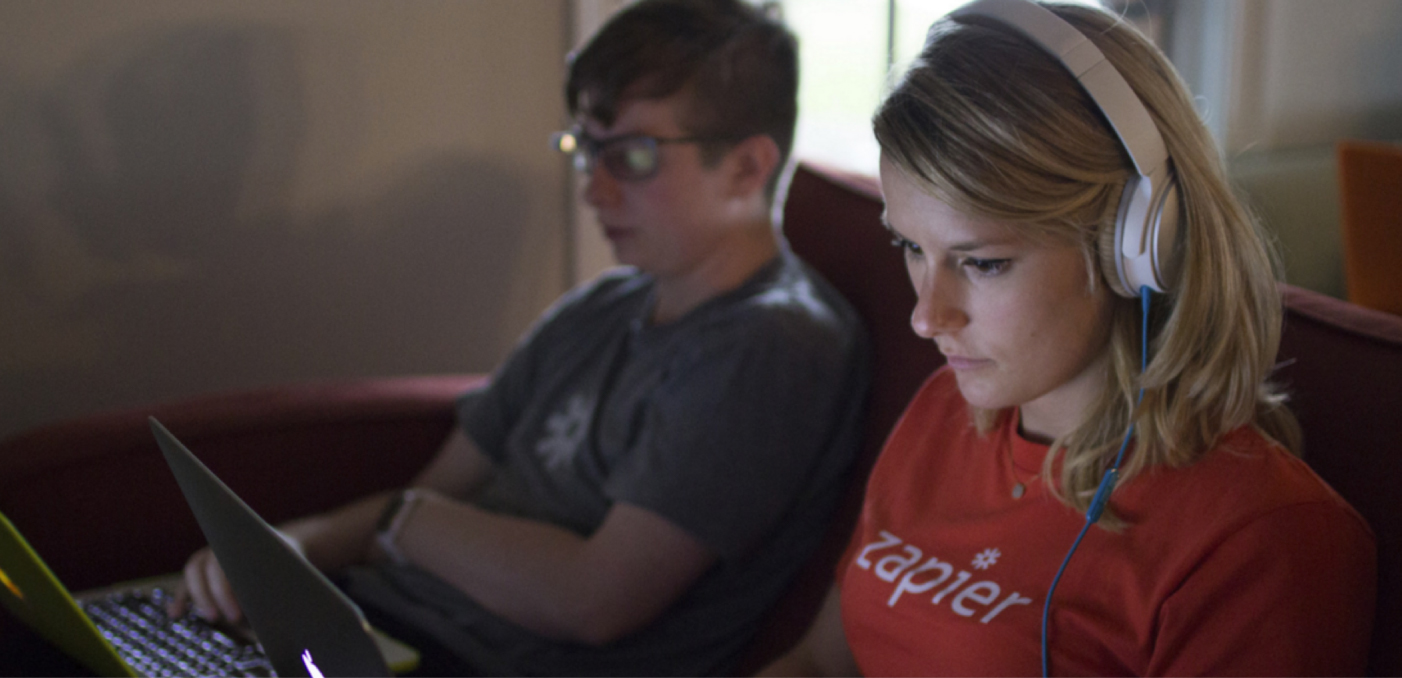 Interactive screen sharing, which allows Slack call participants to click, scroll, type and even mark up what's being shared from the presenter's screen, anchors Zapier's operations. It's critical to their pairing sessions – two engineers or support members a world apart can share a screen with multiple cursors and problem solve together.
"We often find two minds work better than one," says Jones. "Slack's interactive screen sharing has enabled a pair of programmers sitting thousands of miles away to simultaneously code. It also allows multiple members of our team to jump into a support ticket and work together to resolve it."
"Slack is really the backbone of what we do, it's the 'I need an answer right now' type of communication. Slack is primarily the way that business gets done at Zapier."
Everyone at Zapier, even the CEO, works directly with customers each week, answering tickets, debugging issues and diving into internal tools to search for answers. Working in pairs on one screen ensures that employees without a support background have a co-pilot when addressing customer questions.
Zoom, a web conferencing tool, is also fundamental to Zapier getting work done. Zoom supports training and general employee onboarding, as well as team and whole-company meetings. It helps the company maintain transparency because employees rarely see each other face to face. The Slack integration means never having to bounce between tools to chat live. Making calls through Slack rounds out the solution for them.
"Slack calls are used for those quick conversations, and we have a /Zoom command that spins up meetings for our larger group needs," says Jones. "Also, really helpful for both Slack calls and Zoom, is that Slack automatically changes your status to alert others on the team that you are currently in a meeting."