Live chat with your customers directly from Slack
What's it handy for?
The ability to chat directly with customers on your website is key to clearing up confusing and closing deals. With apps dedicated to this, you'll solve customer problems more quickly and answer questions easier, all inside Slack.
Live customer chat in Slack is great for:
Getting notified instantly when someone would like to speak to you where you're already working
Answering questions and providing background to website visitors instantly
Closing deals by clearing up any confusion before a customer orders your product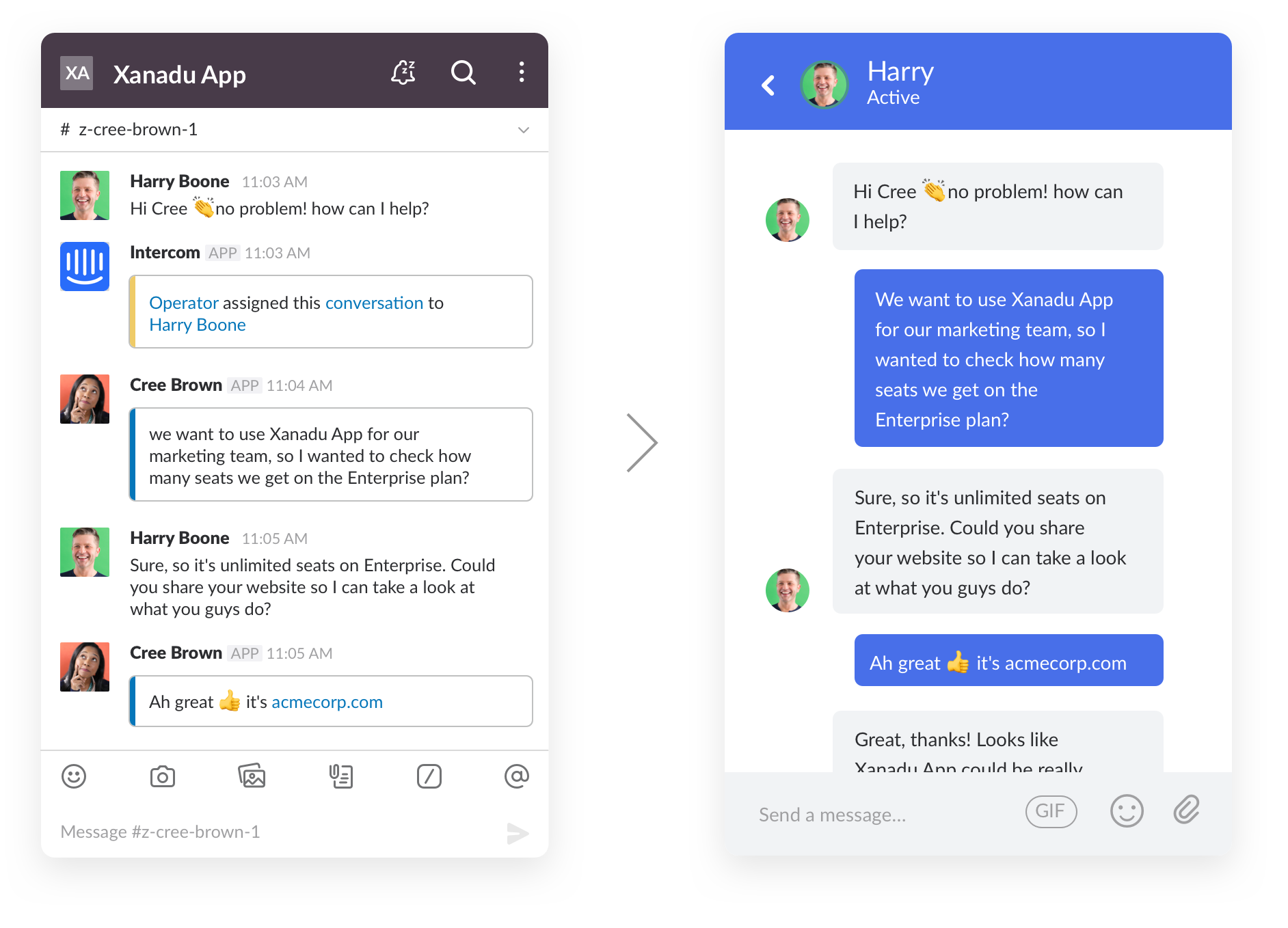 How to live chat with your customers directly from Slack
Configure the live chat service to send notifications and conversations into channels where your customer support team can join in.
Respond to notifications of new chats at your website, directly in Slack.

Answer questions and forward any leads to your sales team to help complete future deals.

超讚!
非常感謝你提供意見回饋!
糟糕!我們遇到問題了。請稍後再試一次!