Up, Australia's highest-rated banking app, was created with a vision to make money matters easier for young Australians ('Upsiders'), who are saving and spending in a very different financial world from their parents. To build this high-tech collaboration between the software development company Ferocia and the Bendigo and Adelaide Bank, the Up team needed fast and customisable tools. They chose Slack, a channel-based messaging platform, to help build systems, technologies and processes for speed and scale.
Up's products include an everyday account with real-time spending insights and supercharged savings accounts that allow customers to budget, spend, save and move money within Australia or overseas. With more than 340,000 customer sign-ups since launching in 2018, Up is both the customer-favourite digital bank and the fastest-growing.
'We're a really tight team with very ambitious goals,' says Anne Shea, Up's Content and Community Lead. 'We use Slack obsessively to stay close, combining our talents to help Upsiders simplify their money and get what they want in life.'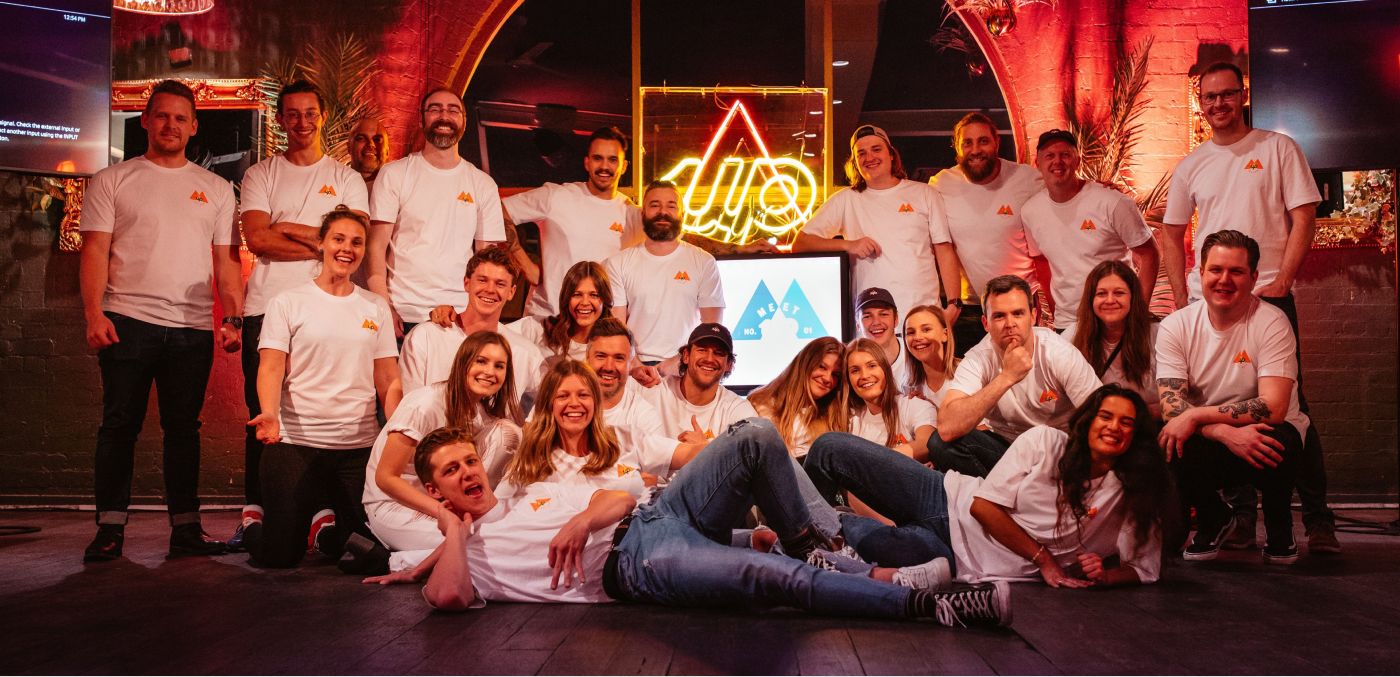 The banking industry's average time for support responses ranges between four hours and four days. Up, on the other hand, uses Slack to coordinate responses for social media or via the app's custom-built 'Talk to Us' chat in an average of just a couple of minutes.
Solving issues faster with Slack
Transparency helps to build trust with your team. Using Slack, engineers can work in the open to quickly capture and assign issues, make pull requests and improve the quality of their code.
Slack helps to break down knowledge, data and process silos between Up's engineering, customer support, product, design and marketing teams, allowing everyone to see into relevant apps without leaving the one that they're already working in. With channel-based notifications, the entire team can work faster and stay connected company-wide.
For example, customer support can easily see completed GitHub pull requests in-channel from engineering and let customers know that an issue has been fixed. Increased deployment visibility also means that the whole team can see how shipping code faster keeps Up's user experience consistent, even after new features are added.
The cross-functional visibility into the engineering team's #deployment channel (code being shipped into production) and #outages channel (recording instances of flipped circuit breakers) means that real-time incident information and historical context are consolidated in Slack channels. 'All this gives us speed as a team,' says Shea. 'There's no lag. Those of us in comms roles see the issue come in, see the team fixing it and see the fix deployed. We're not waiting around for the next weekly meeting.'
Slack helps Up's engineering team to deploy code up to an unheard-of six times per day, exceeding both the industry standard of once a month and a high-performing average estimate of four times per day.
Engineering can stay connected to the company mission by joining support, marketing and public relations channels. 'With Slack,' says engineering team lead Michael Gall, 'not only do our fellow engineers know what pull requests and code need to be coordinated and reviewed, but we also use it to take minutes and coordinate meetings, as well as stay connected to our teammates.'
'Slack gives customer support eyes into every corner of the business. We can instantly share customer issues via shared channels and find information on product features without distracting other teams.'
Grow customer loyalty and achieve same-day resolution with Slack
Your team's best work – and their competitive advantage – comes to light when the voice of your customer is easy to access.
According to Zendesk's 'Customer Experience Trends Report 2021', support teams that outperform their peers are more likely to lean on developers. Slack's AppFollow integration, for example, lets everyone at Up see feedback to help shape fast, accurate and humanised customer experiences.
Using aggregated app data, reviews, downloads and sales from app stores, it's easier to solve problems for customers by speaking their language. 'We have a Slack channel called #feedback,' says Shea. 'It pulls in every public review instantly. We see every review. If customers are having a hard time, everyone will see it, discuss it, then solve it together.'
The impact on time to resolution? Up customers have flagged app or website bugs with the customer support team that have successfully been resolved and shipped on the same day.
'Slack gives customer support eyes into every corner of the business,' says Up Customer Support Specialist Nick McCann. 'We can instantly share customer issues via shared channels and find information on product features without distracting other teams.'
While Slack notifications keep everyone informed, it's important to make time for focus or to be away from work. Features such as do not disturb (DND) mode, adjusting your Slack notification preferences to focus on alerts that you care about and setting default DND hours can help. 'By being able to opt in to or out of channels, people can also moderate how much info they consume, and avoid information overload,' says Paul Tagell, Up's Head of Marketing.
With Slack's robust search function, customer support agents can tap into a shared knowledge base without ever having to open another application. And keeping track of customer metrics – from new customer sign-ups to marketing campaign performance and website performance – becomes easier, allowing daily insight into customer behaviour and sentiment.
'I can say with confidence that without this tight feedback loop, Up would not be the beloved product it is today,' says Anson Parker, Up's Head of Product.
'By having our team and industry partners in a Slack channel, everybody gets to see what we're going to build and release in the future. It opens up a whole dialogue that we wouldn't normally experience.'
Superpowered collaborations with industry partners using Slack Connect
Strategic partnerships can offer digital banks faster speed-to-market development while better meeting customer needs. With Slack Connect, Up is able to work in a secure Slack channel with multiple industry partners.
Slack Connect makes it easier for the company to introduce and onboard its external partners, so teams can triage issues more quickly and maintain shared context in a single workspace.
In 2019, Up was the first bank in Australia to officially launch partnerships with the pay-later service Afterpay and the international payment service Wise. These key integrations give customers a better experience when making big financial decisions, without leaving the Up app.
Slack Connect helps both internal and external teams to stay in the loop, monitor incidents and communicate proactively, even when brought onto a project mid-flight. 'We've recently got our partners into our weekly demos as well,' says Dominic Pym, Up's co-founder. He values Slack as a tool that encourages practical solutions, constructive feedback and transparent communication.
Up wants to stay transparent as it grows, setting it apart from a typical retail bank in how it balances security and openness. Its public, and constantly evolving, product roadmap creates a valuable feedback loop with customers and partners alike.
'For us, tools like Slack and automation are absolutely critical,' Pym says. 'The feeling of extended family that we can create through embracing our partners and our customers matters too.' Autonomy, trust and openness keep the team creating, thinking, designing and building the best digital banking experience possible.