Search your company's internal knowledge base
What's it handy for?
Wikis are great ways to share knowledge, and sharing that in Slack is a logical next step.
Search your company's workplace wiki to:
Look up reference information without having to bother anyone day or night
Share info with others asking for help
See if your company already has a policy before asking for one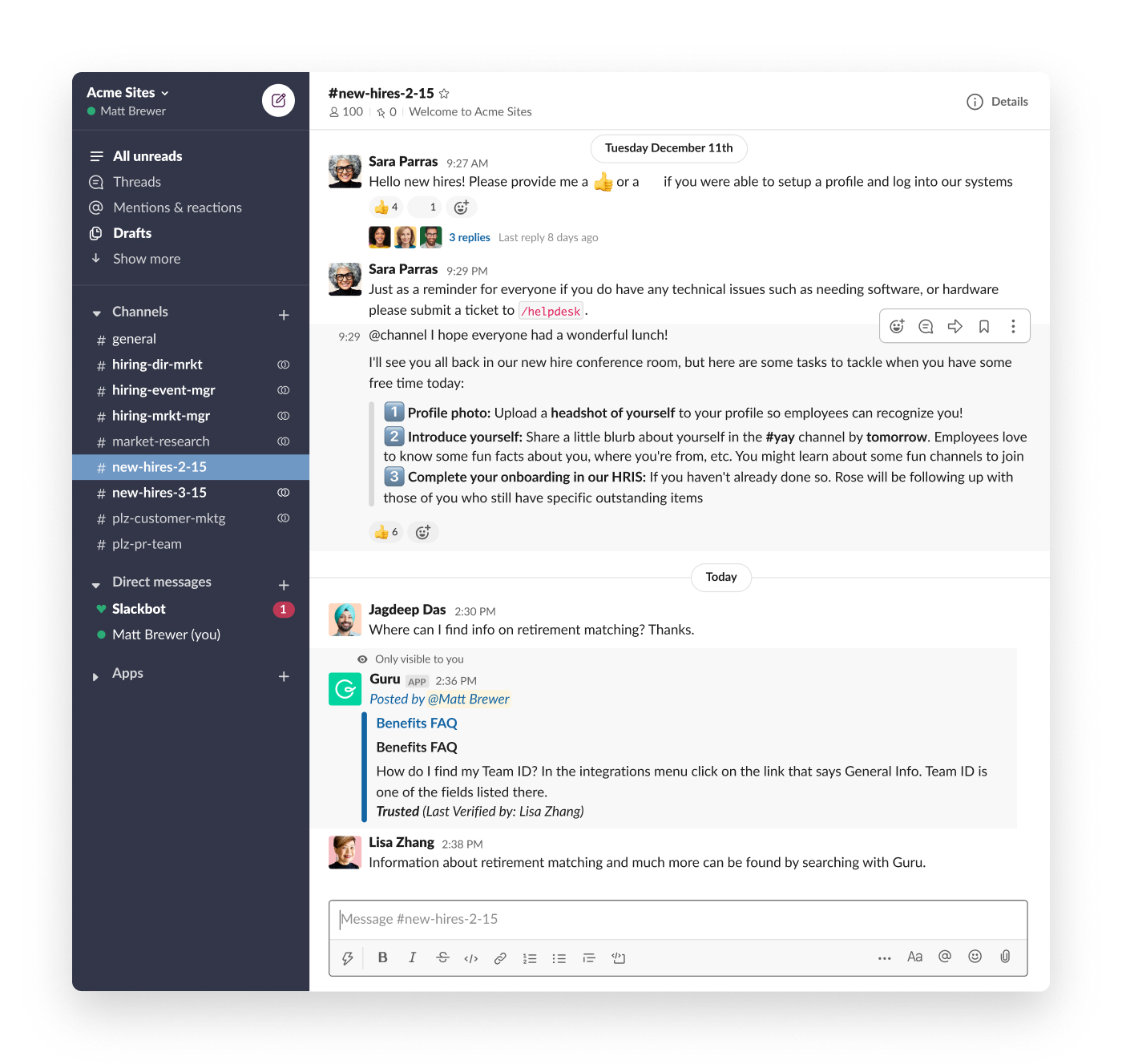 Before you get started
Sign up for Guru and use it to create cards/pages for every aspect of your business. Then install the Guru app to connect your knowledge base with Slack.
How to search your company's internal wiki
Use the Shortcut menu to select Guru or use a slash command to search for a term, like /guru retirement matching. You can use this command in any channel or direct message

Look through the results and click expand to learn more


Click Post to Channel to share it with your colleagues in a channel

¡Genial!
¡Muchísimas gracias por tus comentarios!
¡Entendido!
Gracias por tus comentarios.
¡Uy! Estamos teniendo dificultades. Por favor, inténtalo de nuevo más tarde.