Upload and share files
What's it handy for?
Upload and share a file to jumpstart collaboration or gather feedback on your work in progress.
Upload and share files to:
Illustrate your point with a photo
Share a PDF for review
Collect feedback on the latest video cut
Get approval on the final designs
Give everyone access to data in a spreadsheet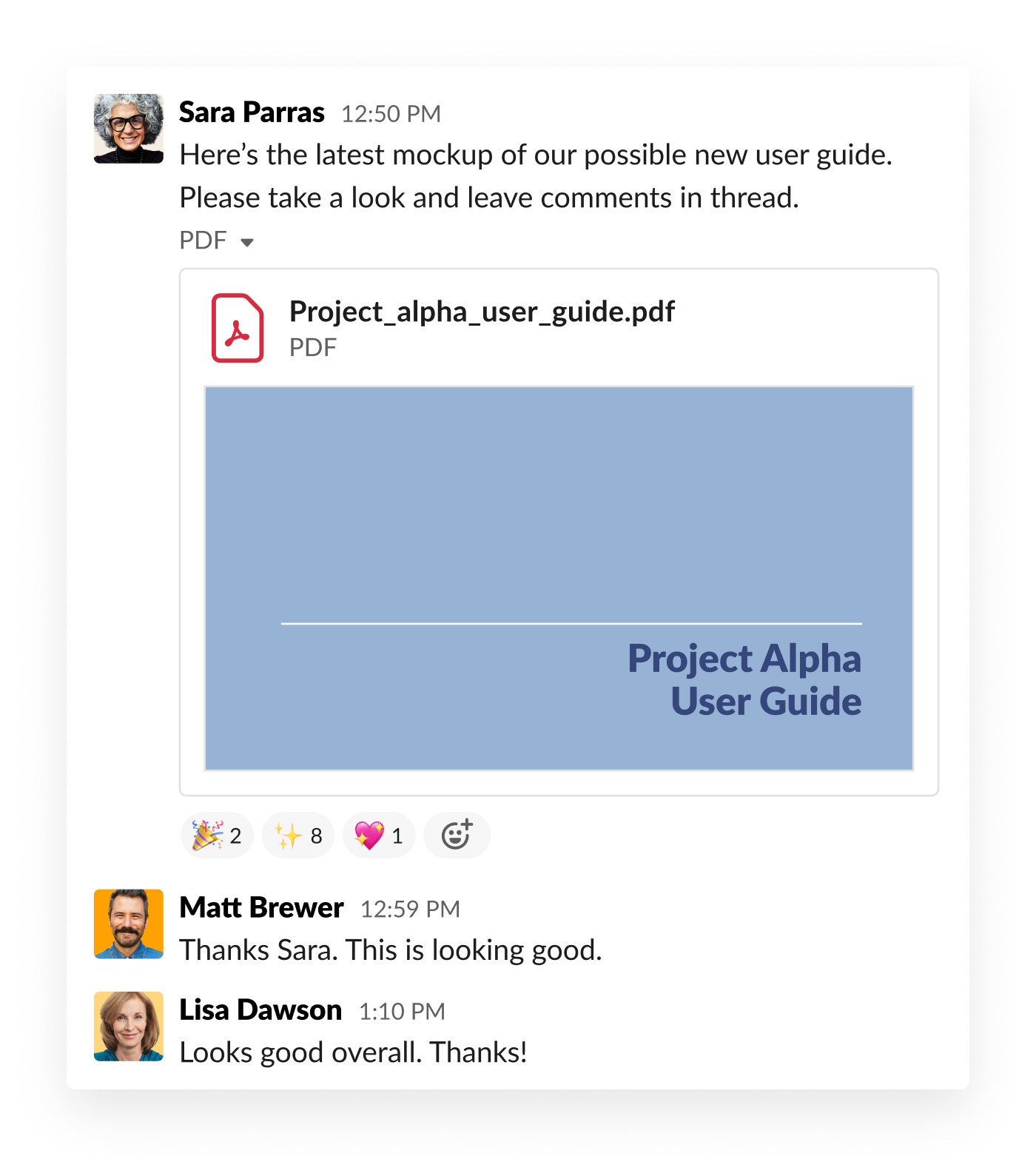 How to upload and share a file in the Slack desktop app:
Click the attachment button on the right of the message box.

Choose a file from your computer.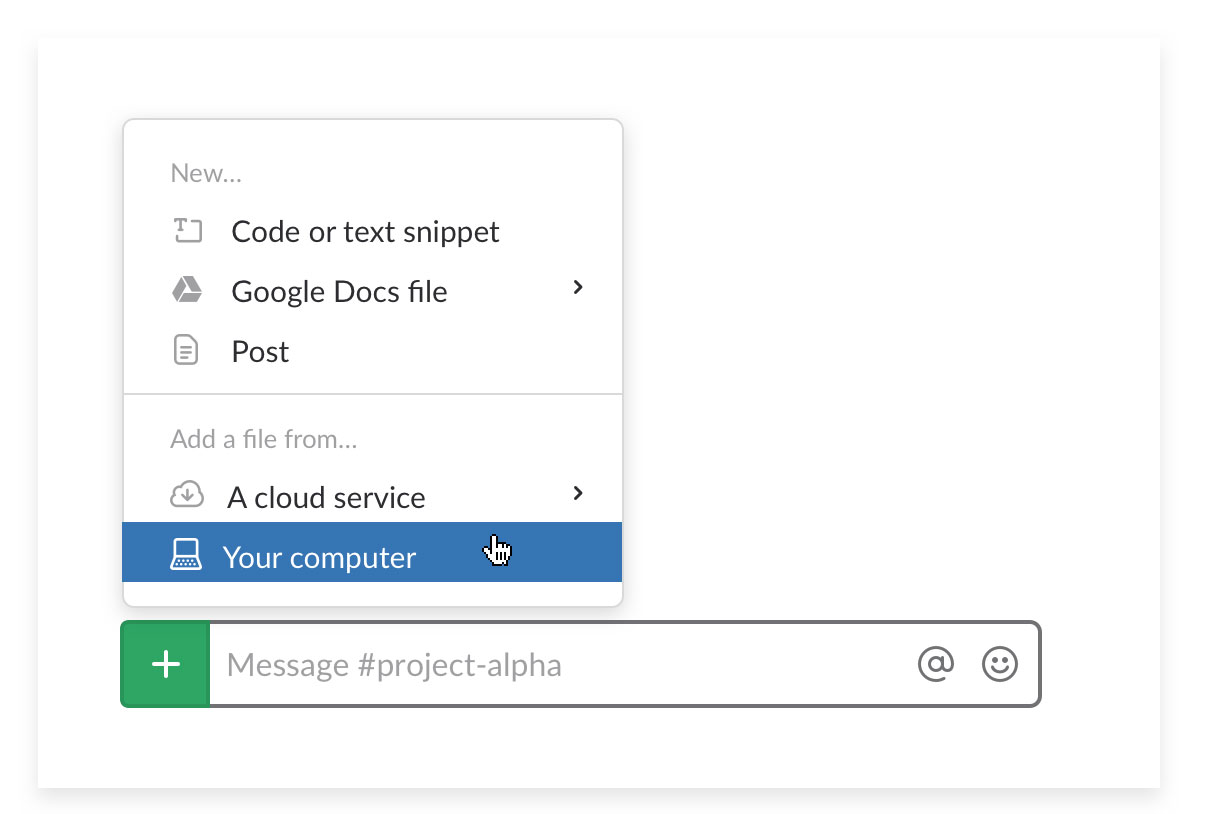 3. Write a message describing the file and click upload.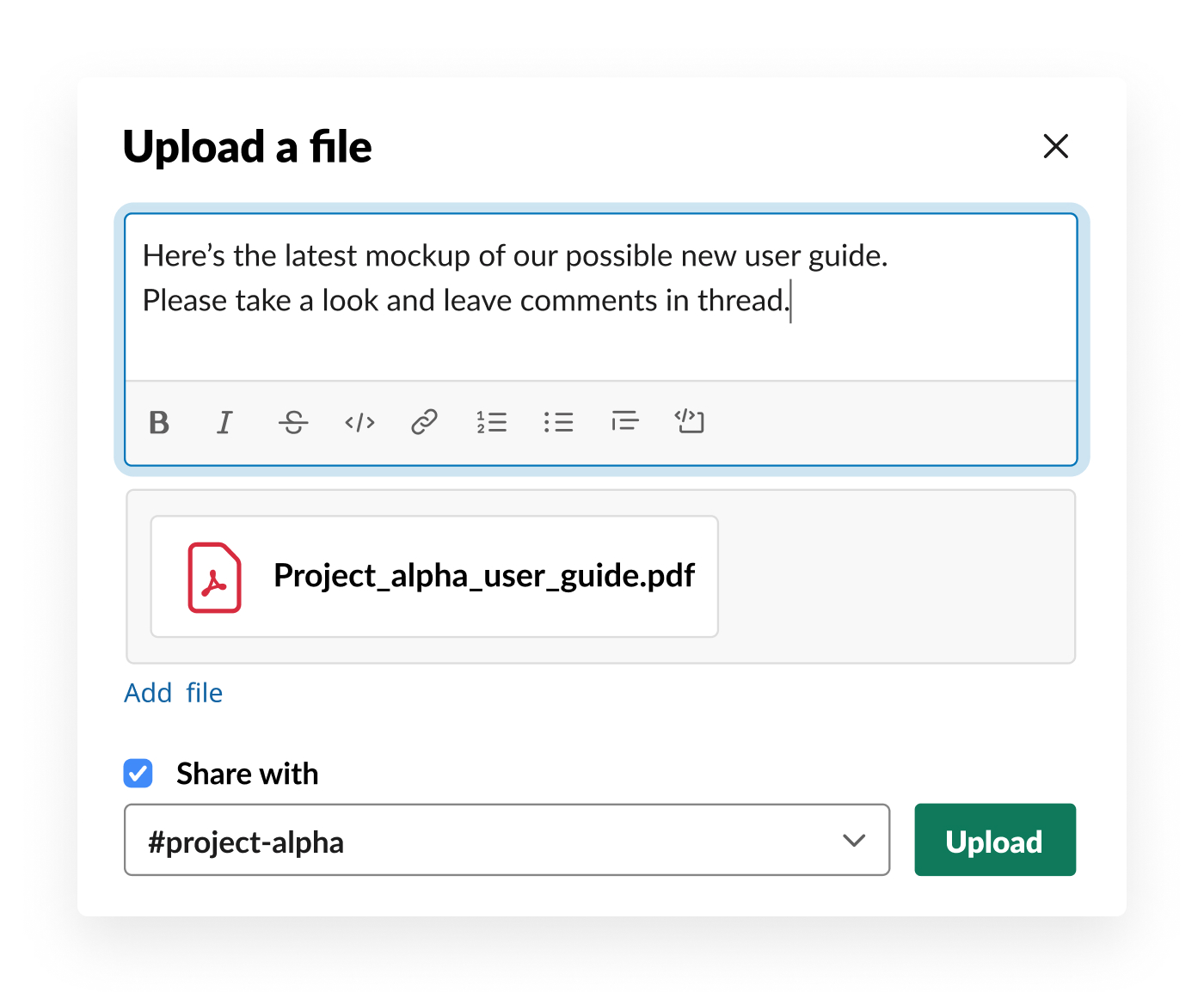 How to upload and share a file in the Slack mobile app:
Tap the photo button to choose a shot from your camera roll, or click the Files button to access recently shared items.

Write a message describing the file and hit send.
Keeping things tidy
Use threads to keep discussions around files organized, and ask others to give feedback or approvals either in threads or using emoji reactions on the files to streamline your work.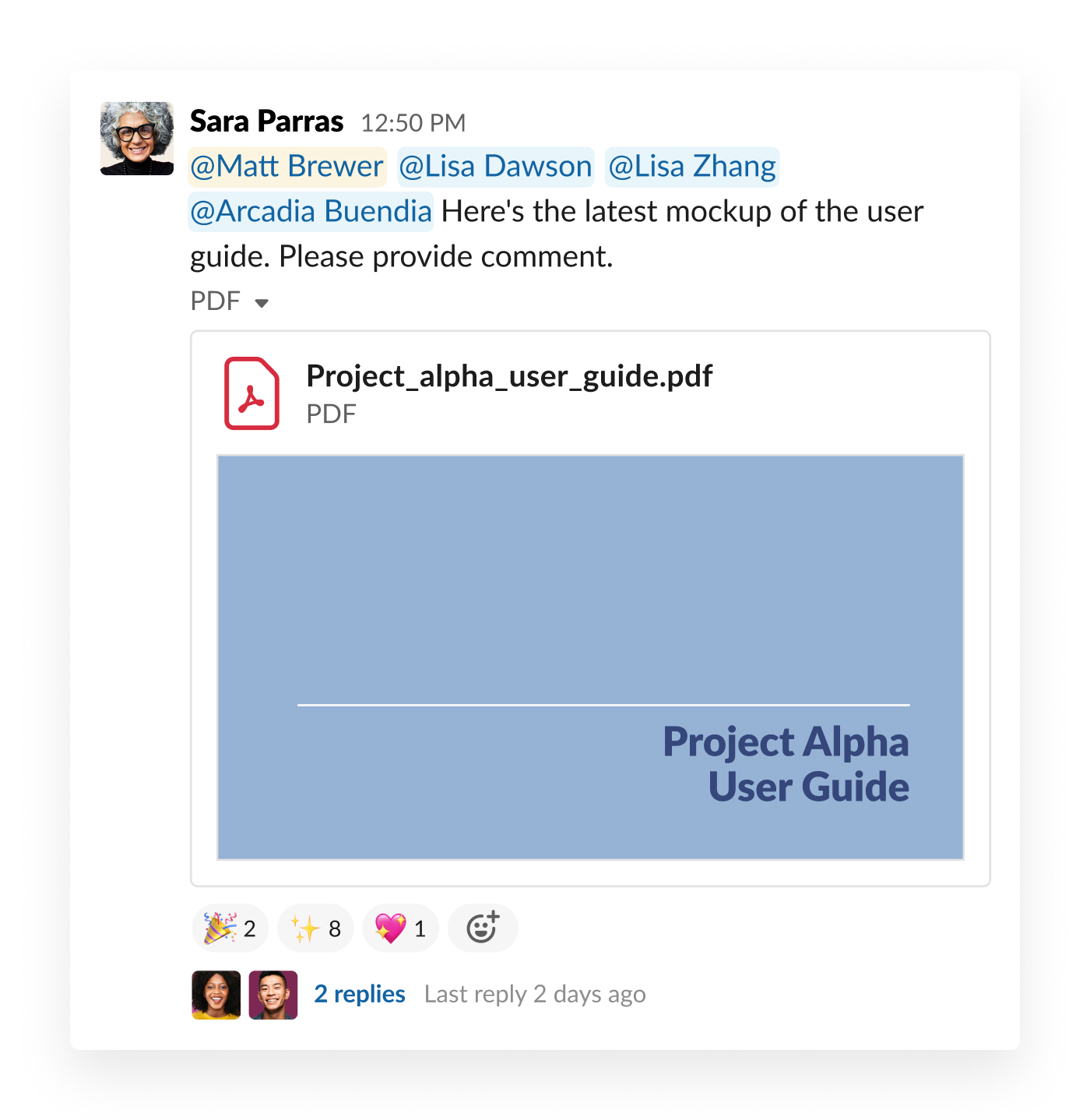 Share all types of files
You can also use your existing file management tools like Google Drive, Dropbox, Box, and OneDrive in much the same ways as well. Share files into channels, have discussions in threads and ask for approvals with emoji reactions.
Parfait !
Merci beaucoup pour votre feedback !
Bien compris !
Merci pour vos commentaires.
Oups ! Nous rencontrons quelques difficultés. Veuillez réessayer plus tard.