For anyone interested in breaking into the technology industry or taking their computer programming and leadership skills to the next level, international coding bootcamp Le Wagon is here to help. Founded in Paris in 2013, Le Wagon has since expanded to 39 cities in 20 countries. And Slack, the channel-based messaging platform, is playing a leading role in scaling the company's business and operations.
With a global network of nearly 1,000 freelance teachers, plus a staff of web developers, engineers, data scientists and more, organizing internal communication using Slack channels—digital spaces for people to share messages and files—has helped Le Wagon maintain the quality of its bootcamps. Sébastien Saunier, the company's co-founder and chief technology officer, says it also relies on Slack to:
Onboard new students
Connect students with instructors
Set up alumni for long-term success with an active community network
Here's a peek into Le Wagon's vibrant Slack workspaces.
"We have to make sure that what we teach doesn't become obsolete, because in the world of coding, web development and data science, everything moves very fast. Slack is the communication platform that allows us to keep up with the pace of change."
Driving internal communication and collaboration across the globe
Previously a bootcamp participant and then community manager for Le Wagon Paris, Edouard Foussier is now its city manager. He says Le Wagon's teammates organize all tasks and internal communication in Slack by city. Dedicated channels are set up for staff in each of the cities where Le Wagon operates. For example, his team collaborates in the #paris channel.
Role- and team-specific channels for "squads" are created for teams to collaborate globally. So #data-squad is home base for data scientists, while teammates working on student success collaborate in #student-outcomes-squad.
"Slack helps us organize the way we communicate," Foussier says. "Every time someone wants to share information, they have to decide which channel to post it in."
"Slack is so convenient to use; that's why we never use emails for internal communication."
Customizing Le Wagon workspaces with apps and integrations
Zoom, GitHub and Google Suite are essential tools in Le Wagon's tech stack—especially now in the age of remote work, where most meetings are held online. Slack's capabilities allow the company to seamlessly integrate these tools into its workspaces, so teammates never have to leave Slack.
Le Wagon also automates all of its business workflows in Slack. For instance, staff can review student applications and onboard students directly in Slack. When a prospective student applies online and completes the pre work before the interview, Slack sends the application to the appropriate city channel, where the right point of contact will see it.
"We live in Slack, so being able to rely on Slack's user interface makes all of our processes so much simpler," Saunier says. "It would take up an immense amount of time to build these kinds of features from scratch on our own platform."
Optimizing the classroom in Slack channels
All new students onboard into Slack on their first day of bootcamp and join their city's bootcamp in groups. Le Wagon's students come from a variety of backgrounds and experiences, creating a stimulating environment:
Some are artists with a penchant for programming
Some are consultants or marketers who want to push their technology and leadership skills to the next level
Some are chefs or teachers who want to make a career shift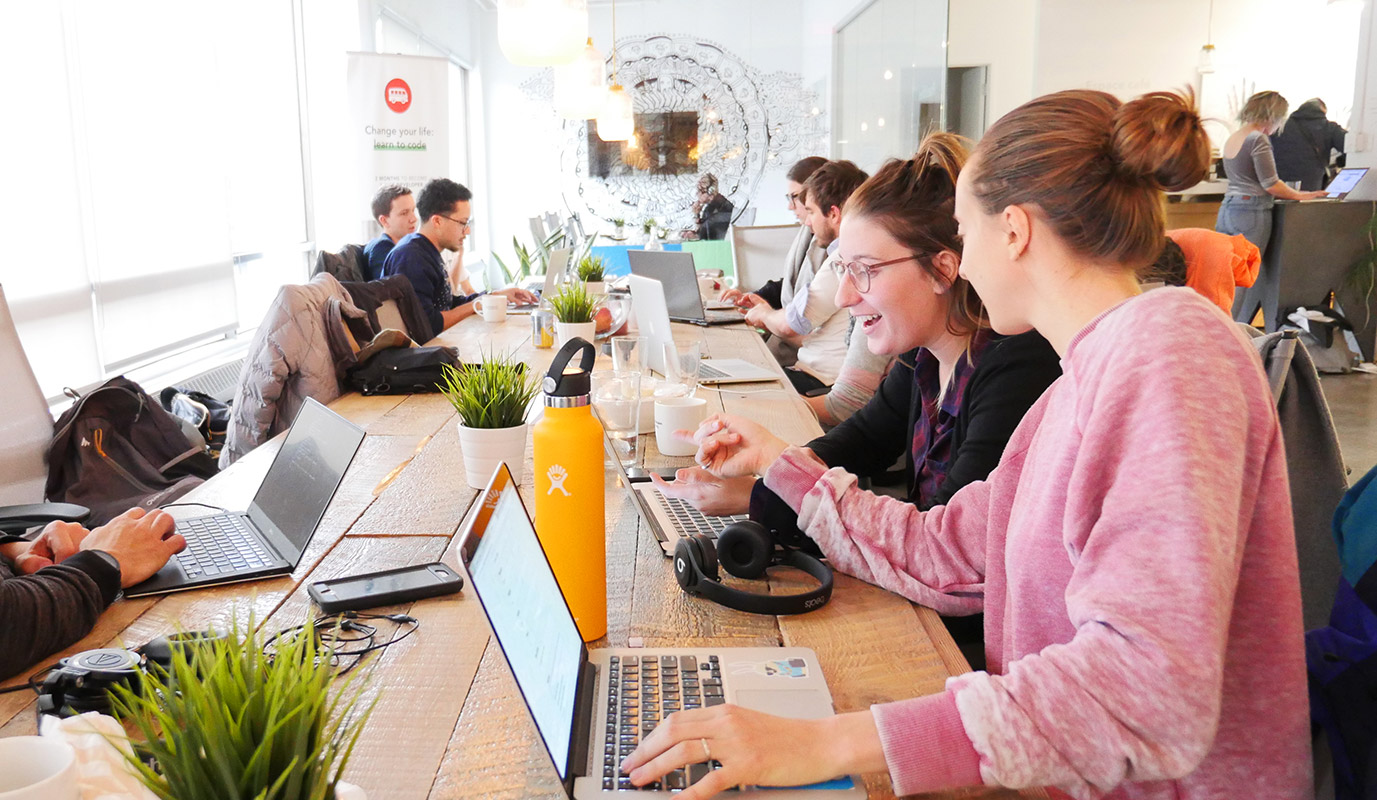 The bootcamp takes place on Le Wagon's platform, but students can reach out to each other and their professors in Slack. Custom integrations are set up to:
Send flashcards to help students remember the core concept of the day
Launch remote lectures with the Zoom integration for Slack in campuses teaching remotely due to Covid-19
Create a ticketing system for students seeking help from the first available instructor via remote campuses. The student and instructor connect via Slack calls directly from Le Wagon's learning platform
When the pandemic forced classrooms to move online, Slack played a crucial role. "We managed to keep our bootcamp running, thanks to Zoom and Slack," Saunier says. "On Zoom, you can host a lecture with up to 80 students and it's flawless."
Building a bustling alumni network in Slack
Le Wagon boasts a network of more than 8,000 alumni all over the world. To keep the conversations flowing once each bootcamp concludes, the company invites alumni into a dedicated workspace. Here, former students can join channels to:
Share job offers
Exchange the latest developments from the field
Troubleshoot technical questions
Make friends within the community and grow their network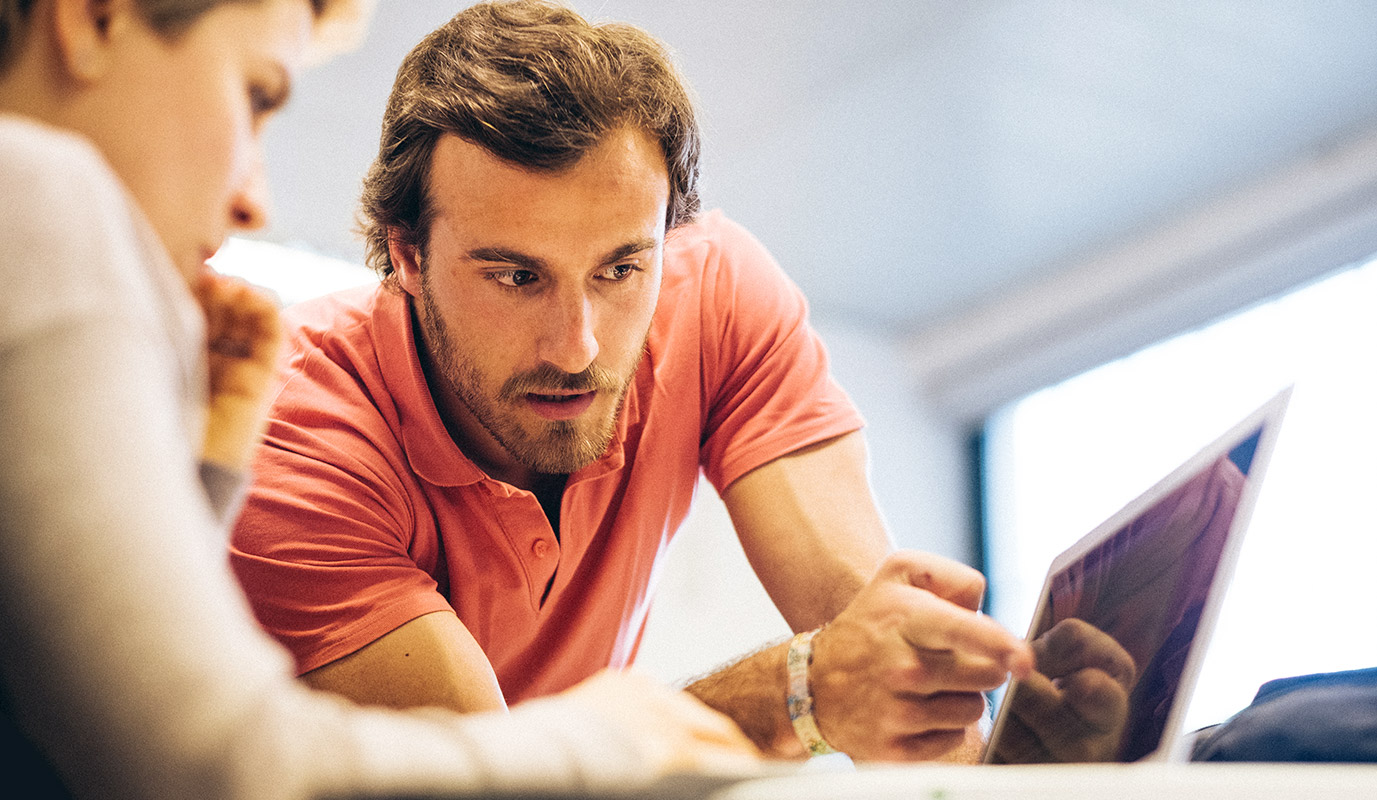 The alumni workspace consists of channels for each cohort and are organized by city and topic. There are channels for #marketing, #founders, #freelancers, #legal and more, as well as channels for programming languages, such as #ruby, #javascript and #python.
"People tend to really bond with each other because they went through the same intense training," Foussier says. "Some who leave the bootcamp have created companies. Then they will be able to promote their companies on Slack and also hire new graduates from the bootcamps. A lot of our alumni get to work with each other. It's a positive circle."
Le Wagon's bootcamps run between nine and 24 weeks for full-time or part-time students, but professional development opportunities continue long after the last class. Slack channels keep everyone connected.
"Even five years after joining the bootcamp, you can go back to Slack and chat with your team," Foussier says. "If you move to another city, you can connect with the local team in your new city and look for opportunities there. Joining Le Wagon is a lifelong experience."